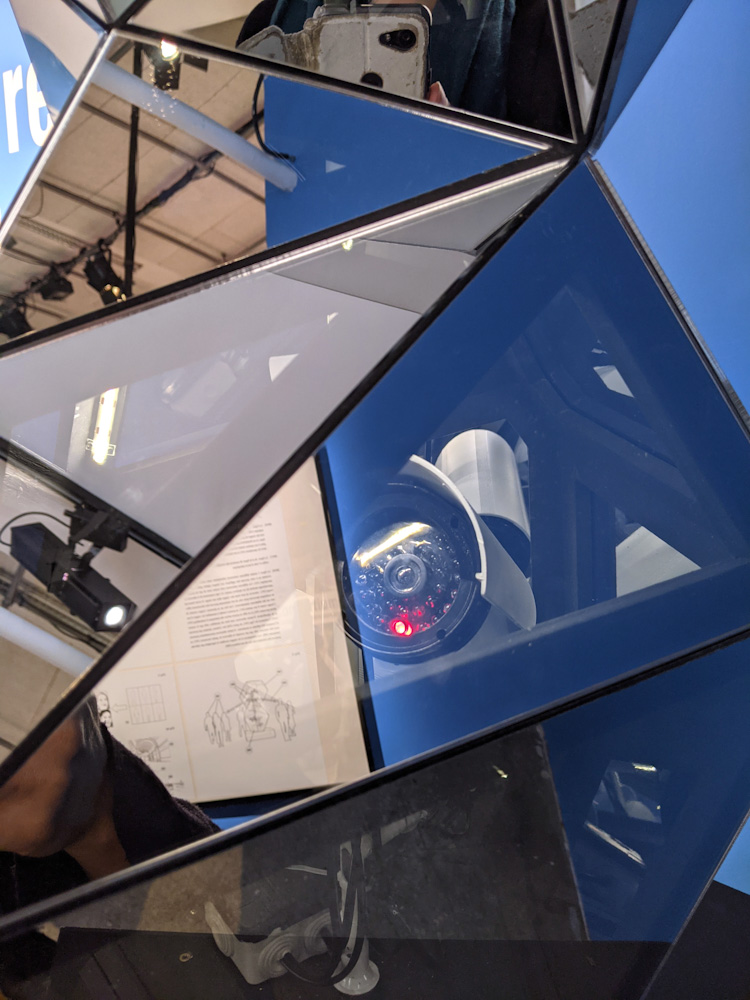 Close up on model
Cultural institutions are a potential target for the risk of intrusion, degradation and stealing. Their safety lies on a mindful and combined use of human and tecnical resources.
To address this issue, the NeoConsortium Esthetic Security Research Group invented the concept of artwork with an embedded surveillance system (patent-pending).
The Panoptic ModuloformⒷ is a contemporary sculpture equipped with spy cameras. Thanks to its facet structure, the Moduloform is able to monitor its environment 360 . Its artwork status legitimates its presence in every collection.
Wherever monitoring is needed, the installation of a Panoptic Moduloform is an effective response that combines discretion and aesthetics.Barnabé Bernard, Aesthetic Security Research Group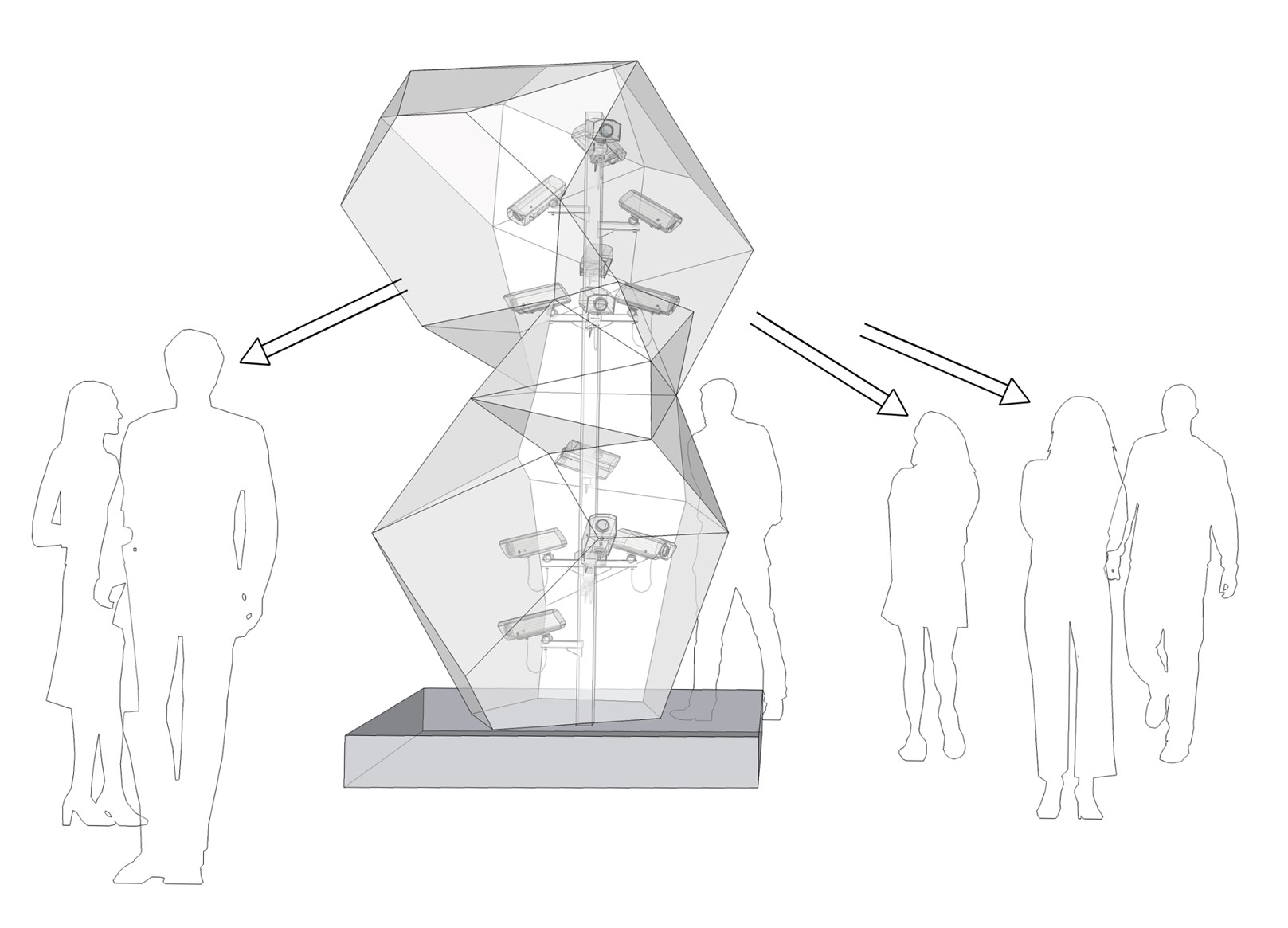 Placed full center, Panoptic Moduloform attracts all eyes